Here you find many informations about psychosocial risks, work-related stress and the Austrian law against it. If you have any further questiosn, feel free to contact us or search our website!
What is stress?
The definition of the terms "stress" and "psychosocial risks" is still a problem when discussing this topic. In many languages "stress" is a negative emotion that occures, for example, when you don't have the ressources to meet a demand.
In Austria we focus on the definition of ISO 10075-1 which clearly separates stress from strain. Stress/Stressor is a neutral condition (for example: information), that is the same for everone. Strain is the outcome or response. Strain is an individual feeling. (See Selye's theory)
In psychology we also know which stressors or working condition normally result in negative feelings (e.g. threat, anxiety, anger, frustration, ...).
ISO 10075-1 shows 4 different influence factors:
Requirements on the part of the task (e.g. Sustained attention, information processing, responsibility, task content)
Physical conditions (e.g. lightning, noise, smells)
conflictsSocial and organizational factors (e.g. leadership, working atmosphere, group characteristics, conflicts)
Societal factors (outside the organization) (e.g. cultural norms, economic situation)
Link: More information from WHO
Austrian Law
Psychosocial risks are one of the main hazards at work as every employee is potentially affected. The scientific basis and the potential negative outcomes are known. Nevertheless European countries deal in very different extent with this topic.
International standards already exist regarding terms, definition of human and decent working conditions and quality standards of risk assessment tools for psychosocial risks at work (e.g. ISO 10075, ISO 9241-2, ISO 6385). It is therefore important to refer legally to these standards and to put them into practice.
The Austrian Health and Safety at Work Act was concretised by January, 1st 2013. Adopting the official WHO definition, health refers explicitly to physical and mental aspects. Therefore all Austrian employers are legally obligated to evaluate the psychosocial risks of their employees. Here some examples of the legislation:
§ 2 (7): Dangers are work-related physical and psychological stress factors that could lead to negative strain.
§60 (2): Work processes must be designed so that forced posture is avoided and to minimize the burden of monotonous workflows, unilateral stress, stress caused by tactile work and time pressure, as well as other psychological stresses and mitigated their harmful effect on health.
Those risks are clustered into 4 broad categories: 
work place (e.g. noise, temperature, work equipment), 
tasks (e.g. job content, control), 
organization (e.g. of work schedule, information),
social and occupational climate (e.g. social support, conflicts).
As you can see, Austrian law is about the working conditions and not the emotions or strain of employees. The law also doesn't focus explictly on harrassment, mobbing or , although it's meant within social climate.
We've seen that the clear distinction between stress and strain and the Austrian focus on working conditions helps a lot. It helps employees to talk openly about working conditions and it helps companies to set organizational changes. Managers are no longer in fear to be responsible for the private stress of all employees.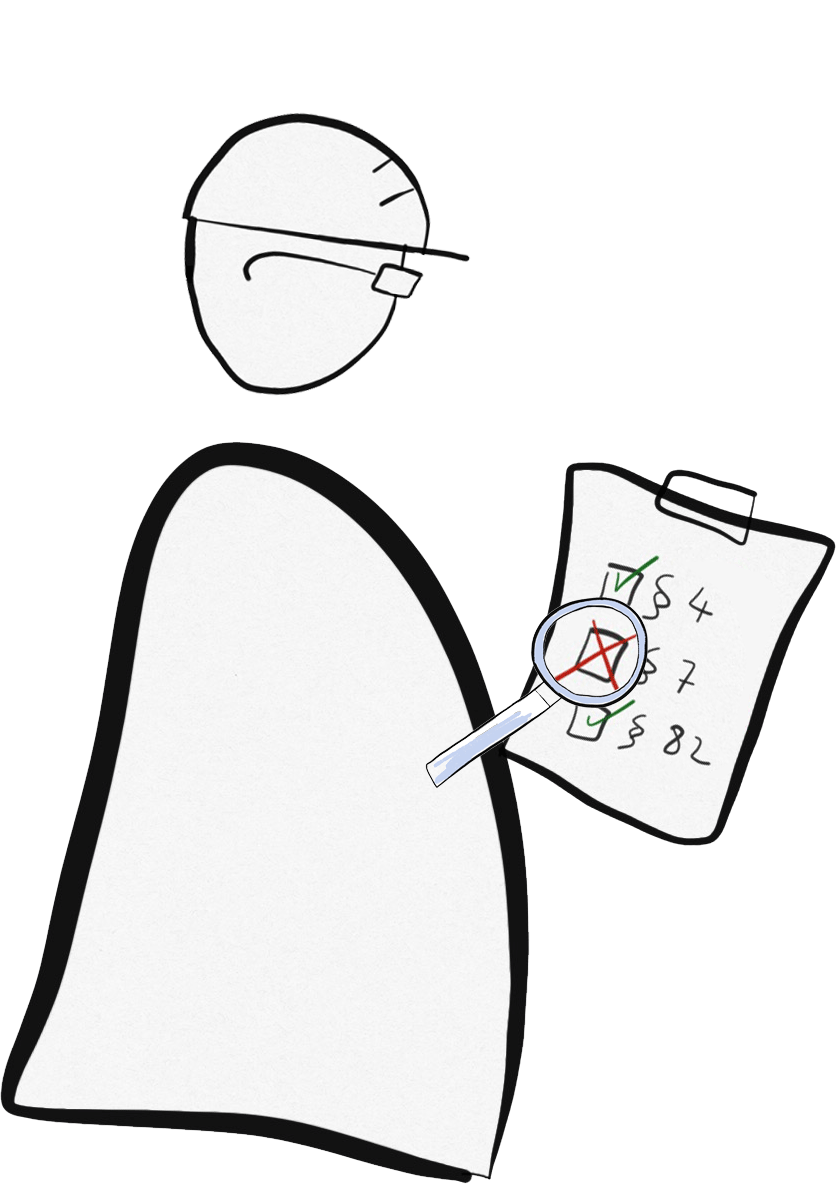 Austrian labour inspectors are very strict checking the implementation. This process is mandatory for all organizations, starting from the first employee. Therefore the small country is a great role model for other nations.
After more than three years with this legislation, at least 78% of the Austrian companies with a workers council started a project on psychosocial risks. On every workday there are around 20 special controls of labour inspectors (2014). About 290 occupational psychologists are specialized in legal evaluation of psychosocial risks at work. It's a growing market with many helpful tools and lots of good-practice-examples.
Link: Austrian labour inspection with English information
Tools to measure work-related stress
This risk assessment can be done with a questionnaire, a group discussion or an observational interview. In Austria only tools are allowed that meet the international standard ISO 10075-3. 
The author of the tool sets the standard who can use the tool. Normally everybody with a training on the tool can use it: psychologists, OSH-professionals, HR-experts or the employer himself If the organization has no expert, they should find and pay a consultant.
The tools we use the most are:
the standardized group discussion "Arbeitsbewertungsskala-Gruppe" (short: ABS-Gruppe, English: Job evaluation scale - Group) - Manual in German
the multi-usable tool "Psychologische Bewertung von Arbeitsbedingungen – Screening für Arbeitsplatzinhaber II" (short: BASA II, English: Psychological evaluation of working conditions - screening for jobholders II) - official website (German) = survey + observational interview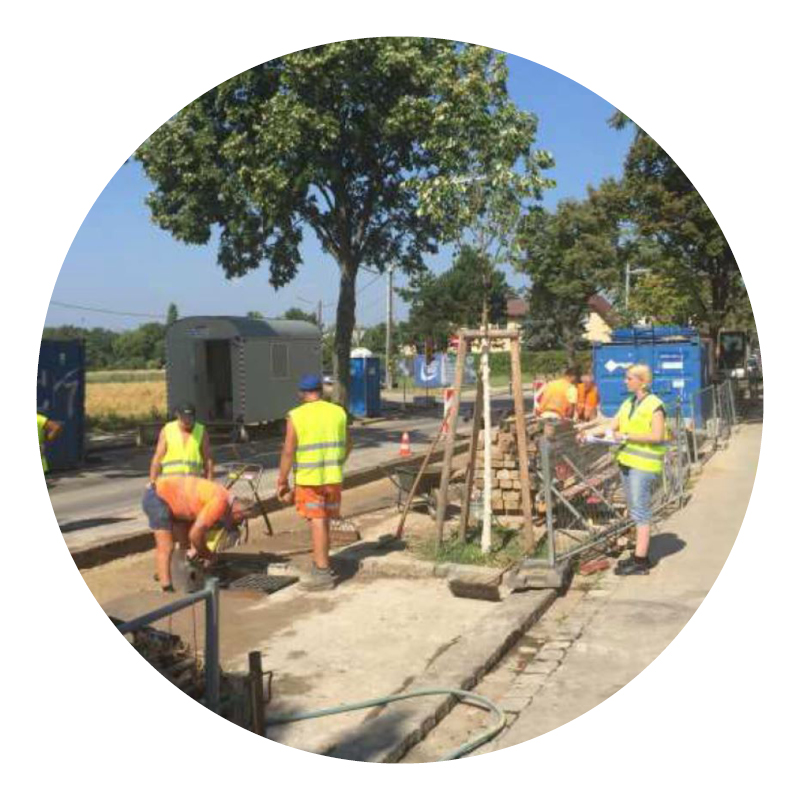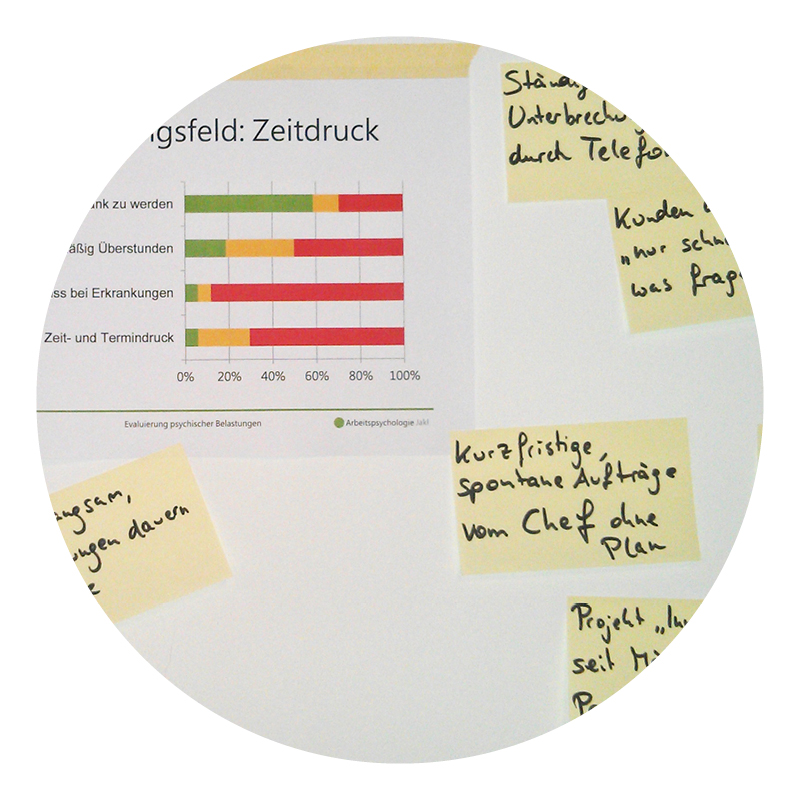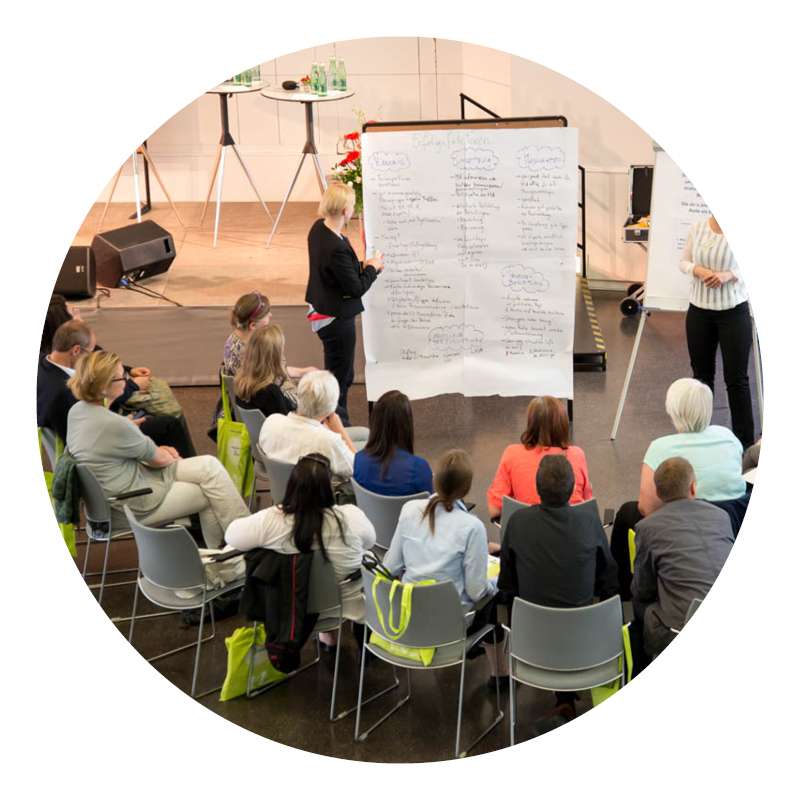 These tools also focus on the working conditions and not on the feelings of the employees.
For example in a workshop with the topic of "interruptions at work" I ask: "Who is interrupting you? Are there times when there are more interruptions? What could be done that this person won't interrupt you so often?".
Measures against work-related stress
The Austrian law names serval principles of risk prevention. Most important for the fight against stress:
* Combating danger at its source
* Taking the 'human factor' at work into account
* Priority for general hazard protection before hazard protection for individuals
Based on the findings in the risk assessment, the employers have to take specific, cause-related and collectively effective measures in order to optimise their working conditions. It wouldnot be allowed to suggest relaxation training for people who feel stressed.
Employers need to document all measures, take them into action and evaluate their effectiveness. Employers also need to repeat the assessment if needed e.g. after incidents with increased work-related mental strain.
Example for a measure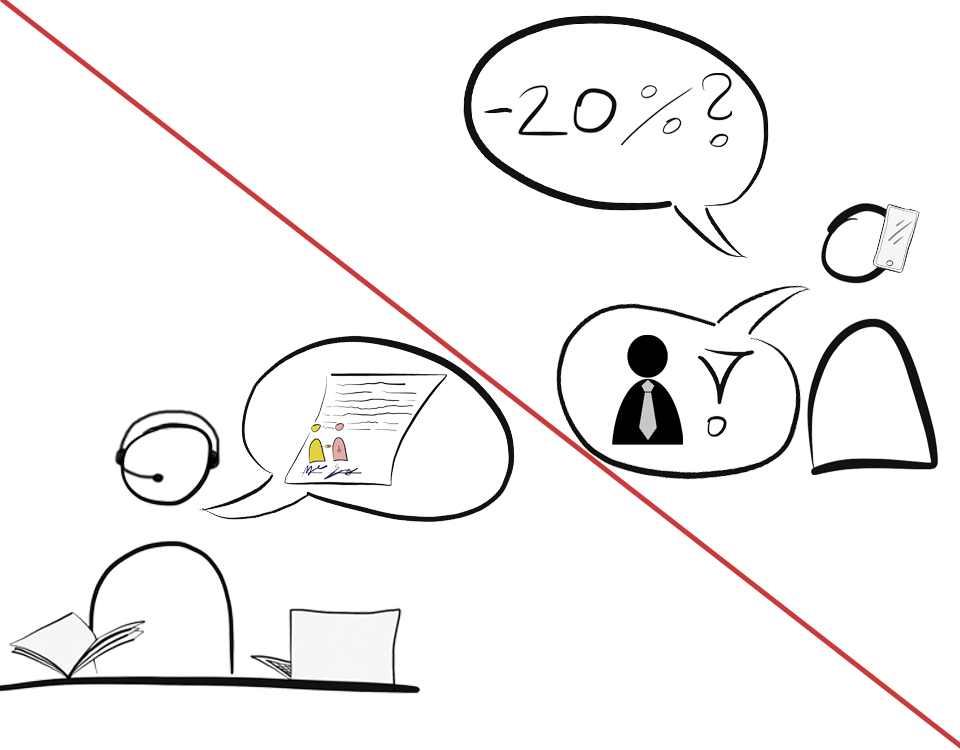 In an enterprise for leasing contracts (like cars, ships, buildings, …) I had a group discussion with the customer service center staff. They complaint, that the customers didn't took their information for real and often wanted to speak directly to their heads. The staff assumed that it was because their heads never wanted to refuse service and always agreed the clients wishes. If a client wants a discount of -20%, the customer service staff doesn't do that. But then a lot of customers want to speak with the manager and the managers sometimes give a discount.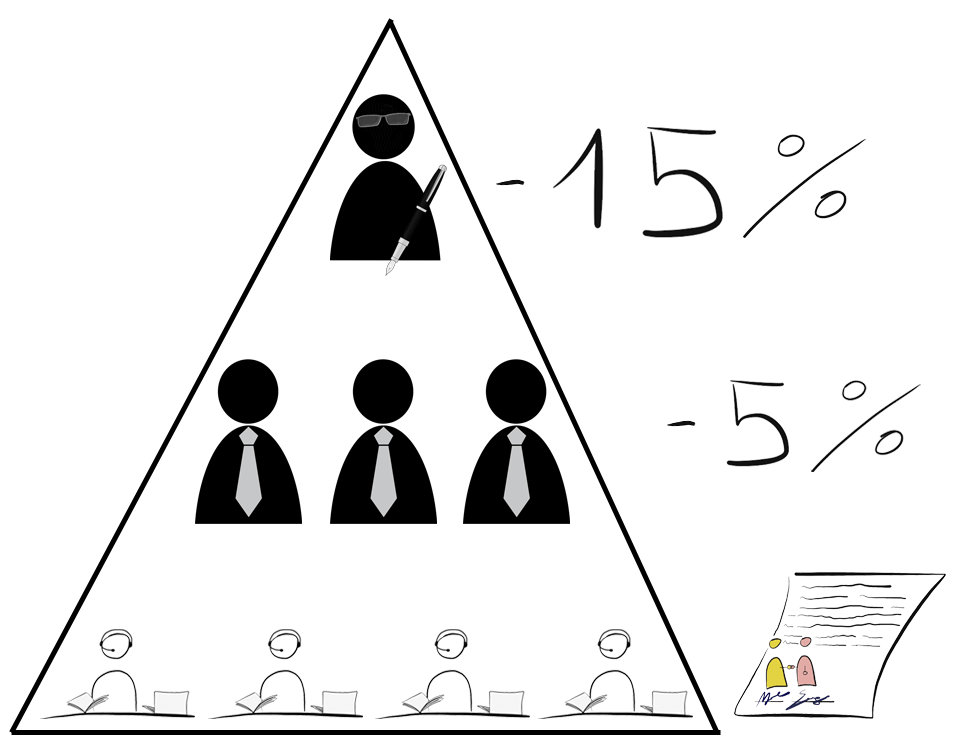 The company decided to make clear regulation which hierarchy level was able to give which client a special agreement. So there was transparency for everybody. Staff and managers could rely on that. And so the staff didn't have the feeling that the heads stab them in their back.
Graphic
Veronikas poster from the XXI World Congress on Safety and Health at work 2017 "Work-related stress: Don't accept it! Change it!"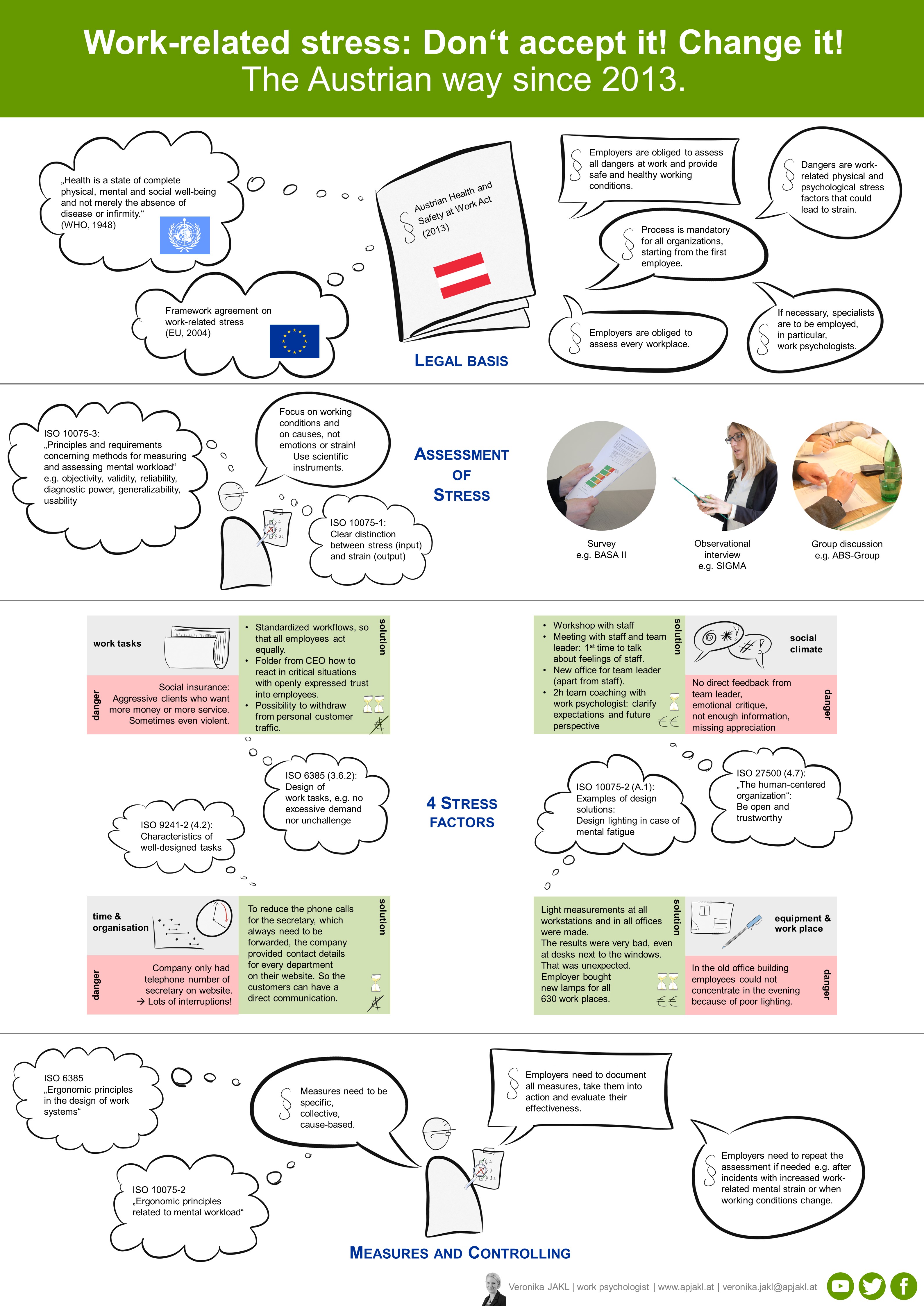 Thanks to everyone how joined me at the World Congress for Safety and Health 2017 and for all the great talks!
Author